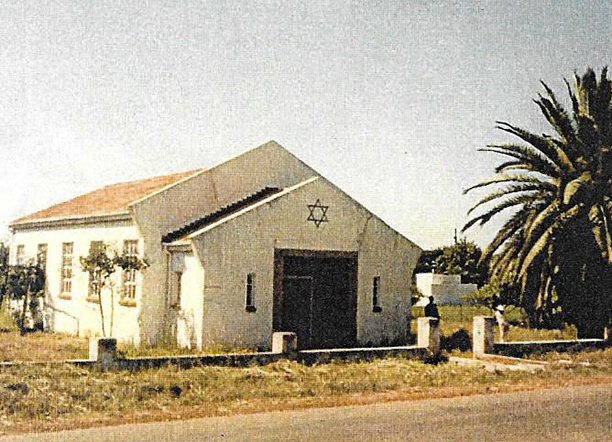 Exterior View (2005), 15" x 11" Photograph, Jay A. Waronker
ZIMBABWE
Fomer Kadoma (Formerly Gatooma) Hebrew Congregation (Founded in 1945) Synagogue (Completed in 1953; Demolished in the 1990s)
Kadoma (formerly Gatooma), Zimbabwe (formerly Rhodesia and Southern Rhodesia) 98 and 99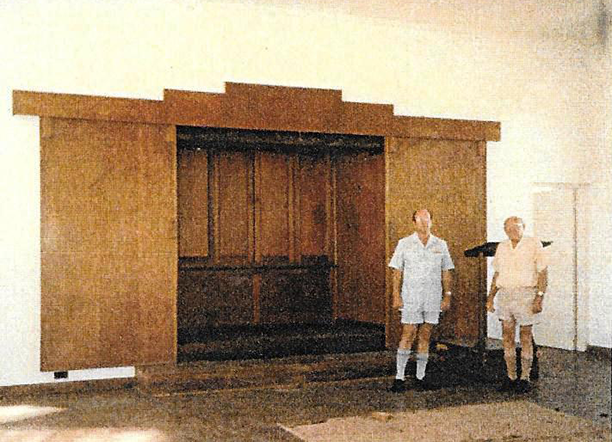 Interior View (2005), 15" x 11" Photograph, Jay A. Waronker
The synagogue was demolished in the 1990s and rebuilt as a Jehovah's Witness Church.
In the early 1900s, a handful of Jews began to settle in and around Kadoma, called Gatooma at the time, and over the years more families took up residence there.  By the late 1930s, there were about twenty five to thirty families living in and around this small Midlands Region city.  During this period, no congregation had been formed, but laymen conducted prayers over the High Holidays in private homes and temporary facilities.  A Jewish cemetery was also established in Kadoma.  In 1939, Rosh Hashanah and Yom Kippur services were conducted by a recently-arrived refugee from Nazi Germany, Mr. Robert Sternberg.  Mr. Sternberg and his son Peter and family would continue to be active in the synagogue for years to come.
In August, 1944, the Rev. Dr. Levin, Minister of the Bulawayo Congregation, addressed a gathering of Jews at the Women's Institute that resulted in the formation of the Gatooma Hebrew Congregation.  A provisional synagogue was established in 1944, and by the next year the Gatooma Congregation was created.  An ark was built and services were held on all festivals using such venues as the Women's Institute Hall, the Dutch Reformed Church hall, and private homes.  In January 1948, the Rev. M. Yesorky of Bulawayo with the president of the Kweke Hebrew Congregation discussed the need for Jewish education, and soon thereafter Hebrew classes began. 
In 1950, the Chief Rabbi of the British Empire, the Very Rev. Israel Brodie, came to Southern Rhodesia and the municipality.  During his visit, he appealed for the building of a synagogue, and numerous pledges were made. A synagogue, a modest single-story structure located on a parcel of land off the main north-south running highway running along central Zimbabwe, was consecrated in 1953 with all three Southern Rhodesian rabbis taking part in the service.   This building, made up of a sanctuary with a few small accessory spaces, served the congregation for some four decades. 
By the 1990s, since the Jewish community in Gadoma had so declined in numbers as a consequence of dire social, political, and economic issues in Zimbabwe, the building and property were sold to the Jehovah Witness Church.   The synagogue was demolished and a new building erected on the site.  The only remnant remaining on the land from its earlier days as a synagogue is a large palm tree, an identifying mark for locating what was once the religious and social center of an active and loyal Jewish community.